Photographs on a variety of themes taken over the last 50 years using a variety of methods have been carefully selected and are presented in five sections: GOD (The deceased); STAR (The celebrities); SPECTACLE (Dream worlds that take us to another dimension); BODY (The body undressed - beauty, eroticism, struggle); and ACCIDENTS (Disaster 11 March 2011 - Portraits of victims of the Great East Japan Earthquake).
STAR (The celebrities)
"Photographers are mirrors reflecting the times, and as such must capture prominent events and people." For Shinoyama, the series of portraits he has taken of famous people, and stars in particular, could be described as his lifework. He respects his subjects and is able to accurately gauge the atmosphere during a shoot, the aim of which is never to expose the artifice of a star's image. To ensure that he captures the moment when the star is shining most brightly, Shinoyama stands face to face with his subjects at their own level and shoots in a casual manner "like the wind." The images we are presented with as a result of this process emit a powerful energy as icons of the period and at the same time have a universal strength that appeals to the viewer across space-time.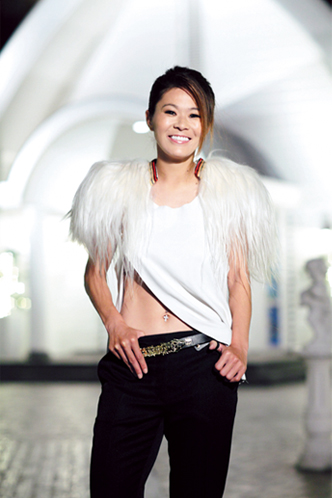 Homare Sawa, 2011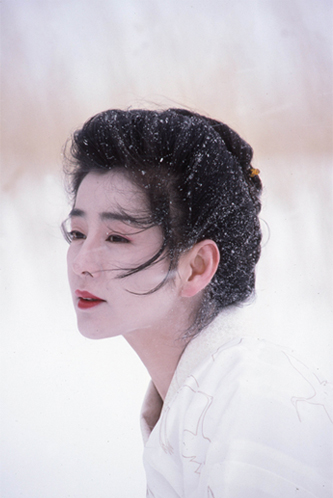 Sayuri Yoshinaga, 1988