Kishin Shinoyama (1940- ) has been at the forefront of photography since the late 1950s. His activities, which both anticipate and remain ahead of the times, have always aroused interest and often provoked controversy. But arguments over whether or not something constitutes art are irrelevant when it comes to photography. At least so asserts Shinoyama, who has produced a huge body of work covering all manner of themes and genres based on the insight that the defining characteristic of photography is its ability to penetrate widely across society by way of various media and appeal to people strongly in a way that transcends space-time, truth or falsehood, and so on.

This exhibition is the first large-scale solo show by Shinoyama to be staged in a museum in this country, with Shinoyama himself gauging that the time is right after turning down all previous requests to hold retrospective exhibitions of his work in museums. But what is "the power of photography" ? According to Shinoyama, it refers to "photographs filled with the power of photography," or "awe-inspiring photographs" that leave the subject, the photographer, and the viewers speechless. Focusing on the portraits of famous people that constitute Shinoyama's main area of activity, around 120 works that best demonstrate this "power of photography" have been chosen from among Shinoyama's work over the last fifty years, enlarged dramatically to suit the generous exhibition space, and presented in completely new contexts. For Shinoyama, such an exhibition bringing together under one roof so many decisive images spanning half a century that he himself recognises as capturing "the moment the god of photography descended" is a new challenge given that it is set in the medium of the museum. As well as strongly evoking the times and society that the Japanese people have lived through, the exhibition will also give audiences the opportunity to experience the powerful energy inherent in the medium of photography.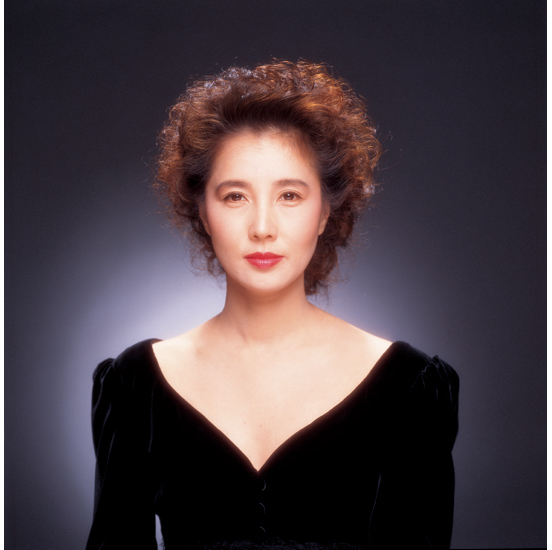 Reiko Ohara, 1988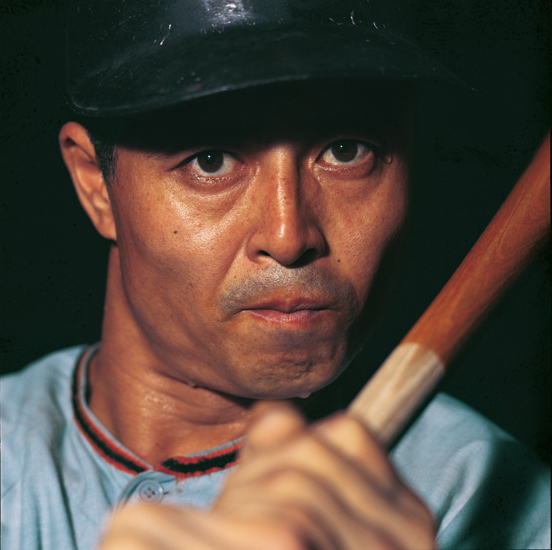 Sadaharu Oh, 1973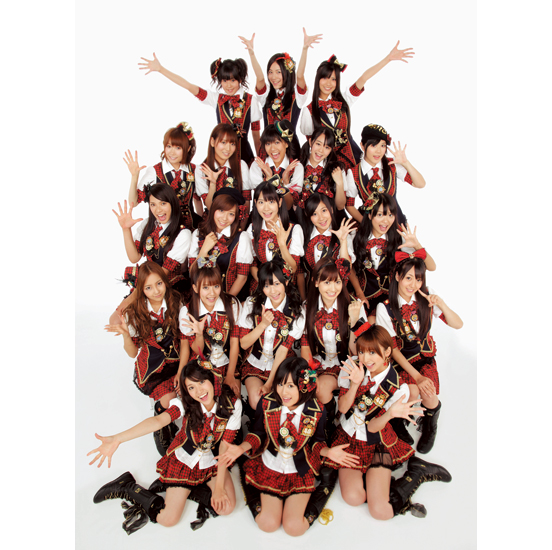 AKB48, 2010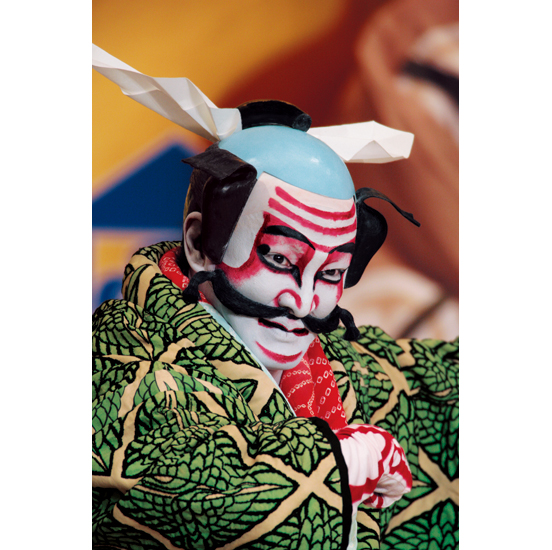 Shido Nakamura as Kobayashi Asahina in Kotobuki Sogano Taimen, Jan. 2012
What is "the power of photography"?
"The power of photography"?
It's photographs full of the power of photography.
Awe-inspiring photographs that leave the subject, the photographer, and the viewers speechless.
Photographs of people's faces are particularly amazing, I think. They remind us of all kinds of things, of how we went out with a certain girl at a certain time, or how we were much indebted to certain "gravure girls" (laughs), and how we were poor back then but happier than we are now, and so on. In other words, the power of photography is the power of images to transcend space-time, questions of truth or falsehood, and so on and greatly affect our minds.
But how does one take such photographs?
Well, it's not easy. In fact, one seldom succeeds.
After all, unless the god of photography, an entity beyond human understanding, descends, amazing moments don't present themselves.
For this reason, one has to make all kinds of efforts. Respect the subject, carefully gauge the atmosphere, hone one's senses to the maximum.
If one does these things, occasionally the god of photography descends. And it's an amazing experience. Because that one photograph is imbued not only with one's feelings for that person, but also with the ability to remind one of a certain time, one's own past, and so on.
And so for this exhibition I chose from among the countless photographs I've taken over the last 50 years those that best demonstrate this "power of photography."
Only the choicest faces, faces, faces…
Photography. It's amazing!
Kishin Shinoyama