イントロダクション
Introduction
Since his 2003 solo exhibition at the Whitney Museum of American Art at the age of just 25, Ryan McGinley (1977-) has come to be seen as one of America's most important photographers for the new direction in which he has taken portraiture and landscape shots.

Making expert use of light in capturing his models in the great American countryside, outdoor concert venues, or his studio, McGinley seeks out unexpected movements and accidental happenings through his photographic practice. With their sensitive and refined colour schemes and compositions that reference a huge variety of different images, McGinley's work portrays a world of freedom, extremity, and sometimes utopian purity, in a way that overlaps with visions of America's 'good old days'. In this way, McGinley has landed on a formula that directly reflects the spirit of today's age, where imagination is jumbled together with reality.
This exhibition, McGinley's first solo museum show in Japan, is a selection of around fifty pieces ranging from early pieces to his latest works, offering a comprehensive introduction to this important artist.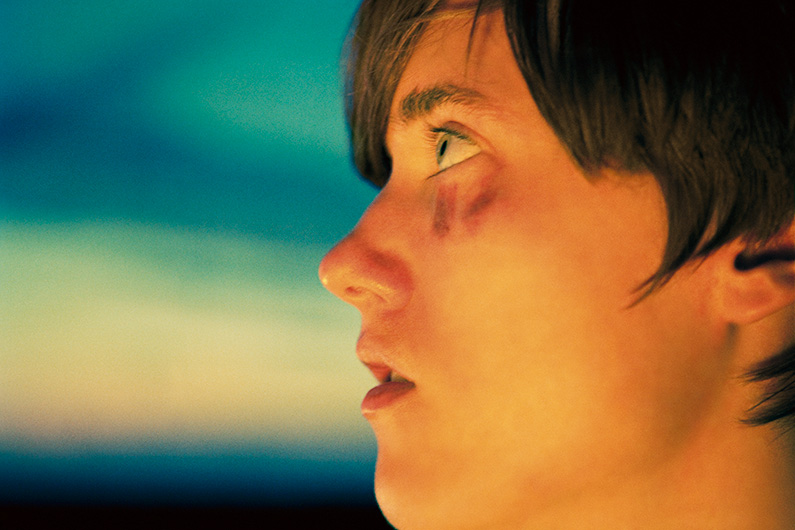 Taylor (Black & Blue)
c-print 2012
Courtesy the artist and Tomio Koyama Gallery