The distinct sophistication and quality of Swiss design is as well known as the country's stance of permanent neutrality. The practical Swiss give high marks to functionality, tradition, superior engineering, and hands-on craftsmanship, qualities that are clearly reflected in Swiss products that are sought after around the world today. Commemorating the 150th anniversary of the establishment of diplomatic relations between Japan and Switzerland, this exhibition traces Swiss design from the beginnings of modern design, through its flourishing in the middle of the 20th century, and on to the present day, when values and ideas are more varied than ever before.
The rich culture of design is communicated by looking first at the design of aspects of areas familiar to Japanese tourists, such as railways and airports, and at the work of Swiss designers in areas that include watches, shoes, furniture, and textiles. The history, background, thought, and concepts behind these examples are also considered. The works of two Swiss masters, Le Corbusier (1887-1965) and Max Bill (1908-1994), are presented to provide a foothold for examining the rational and universal nature of Swiss design. Also exhibited are leading edge works by recent recipients of the prestigious Swiss Design Award, which hint at the direction of design and give a feel for daily life in years to come.
Swiss design is loved as much in Japan as it is the world over, but this is the first time a comprehensive overview has been attempted here in Japan.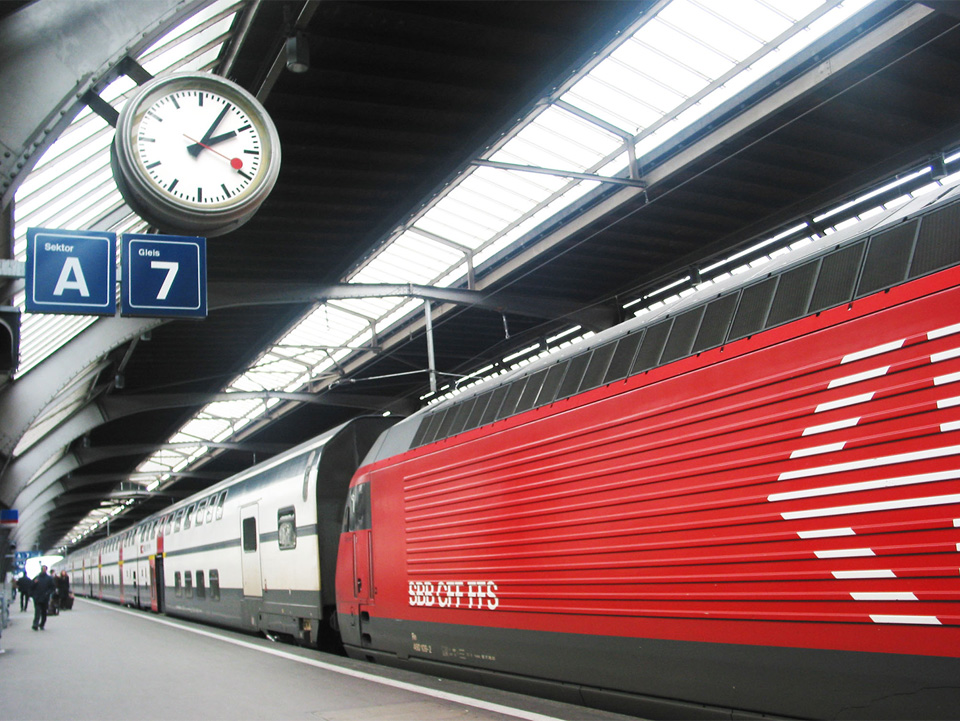 "Swiss Federal Railways and Mondaine Station Clock"