I

Unbuilt Period/Involvement with Japan

Born in a progressive Iraqi family, Zaha Hadid spent her childhood among people of diverse cultural backgrounds. She studied mathematics at a university in Beirut. After moving to the United Kingdom in 1972, Hadid enrolled at the Architectural Association School of Architecture (AA School) to pursue her childhood dream of becoming an architect. She met Rem Koolhaas, who was teaching there at the time. After graduating, she joined the Office for Metropolitan Architecture (OMA) headed by Koolhaas. She then established her own practice three years later in 1980.

After setting up office, Hadid soon drew worldwide attention by winning first prize at the international competition for The Peak and for a number of other projects. Unfortunately, these projects were cancelled at the design stage, and none were built for more than 10 years. However, this was a time when she expended tremendous amounts of energy on research and repeated experimentation related to architecture and the city. There were also projects that were connected to Japan during this period, such as the interior design of the Moon Soon restaurant in Sapporo, which became the first realized project of her career.

The first half of the exhibition presents her early works during the time that she was labelled as the "queen of the unbuilt", such as her vigourously rendered paintings and drawings, her models that explore the potentials of space and the city, as well as three of her projects in Japan, including the restaurant interior design in Sapporo.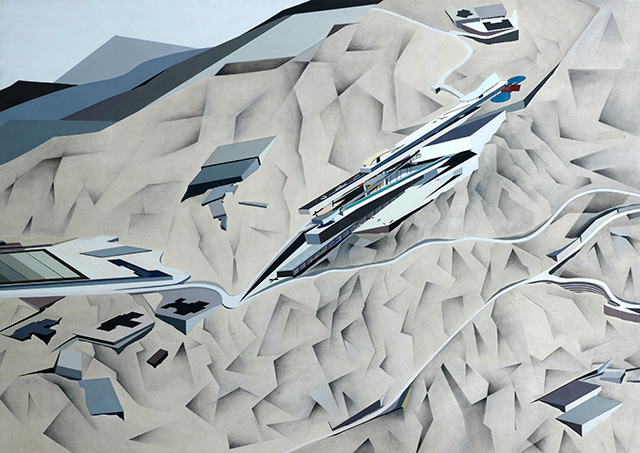 The Peak, Hong Kong --- unbuilt 1982-1983
International competition held for a leisure club to be constructed at the summit of Victoria Peak. With Isozaki Arata as one of the judges in the committee, the then-unknown Hadid was chosen for the first prize from among more than 500 project proposals. Her dynamic drawing, in which the structure seemed to fly off in countless fragments, shocked the architectural world. Although the project was cancelled when the developer went bankrupt, it brought worldwide attention to Hadid. The now-legendary set of drawings and models is displayed collectively in this exhibition.
© Zaha Hadid Architects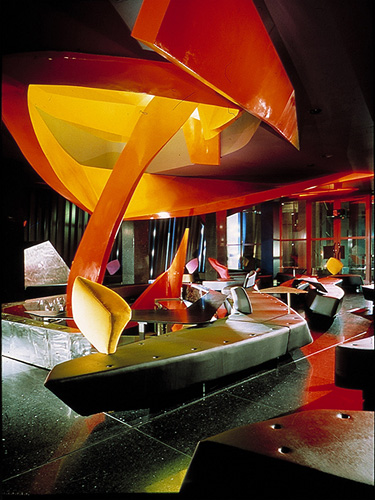 Moon Soon Restaurant (interior), Sapporo
completed 1989-1990
photo: Paul Warchol
© Zaha Hadid Architects
II

Manipulating Three Dimensions/Intentions within Form

After finally getting the chance to realize one of her projects with the Vitra Fire Station (1993), Hadid was able to see her projects built one after another. With advances in construction technology and 3D computer analysis, and calls for new forms of architecture, designs that had formerly been labelled as too avant-garde are now being realized in projects underway around the world.

How did Zaha Hadid come up with such forms of architecture which leave a lasting impression at a glance? The concepts and sensibilities that gave birth to such forms can be explored through the study models of skyscrapers, and the images and models of her representative works, from the Vitra Fire Station to such works as the Bergisel Ski Jump, London Aquatics Centre and Heydar Aliyev Centre.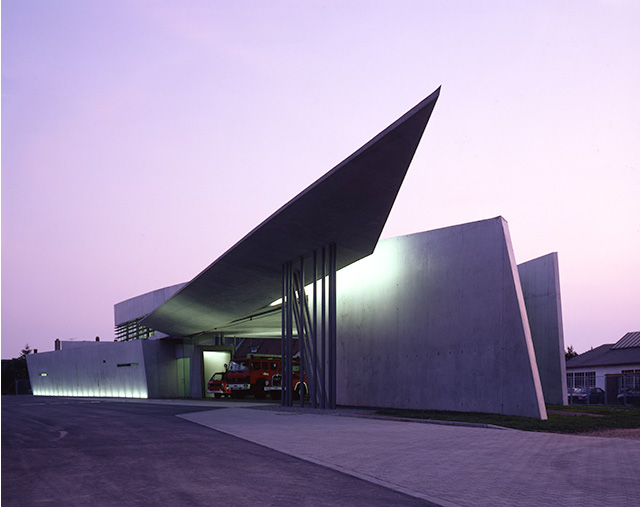 Vitra Fire Station, Weil am Rhein --- Built 1991-1993
photo:Christian Richters © Zaha Hadid Architects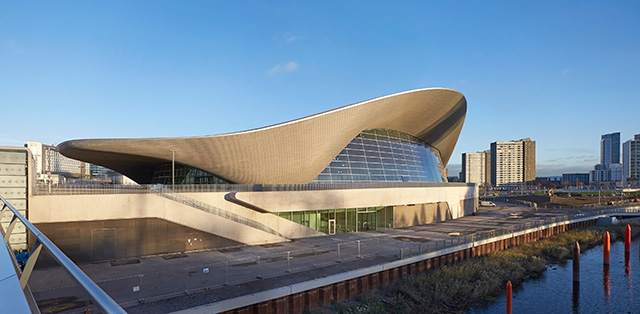 London Aquatics Centre --- Built 2005-2011/Renovated 2014
Facility built for swimming competitions at the 2012 London Olympics. From the design phase it was planned to have a capacity of over 17,000 seats for the Olympic season, and to reduce this to 2,500 seats after the Olympics. Renovation to reduce capacity was completed in the spring of 2014.
photo: Hufton + Crow © Zaha Hadid Architects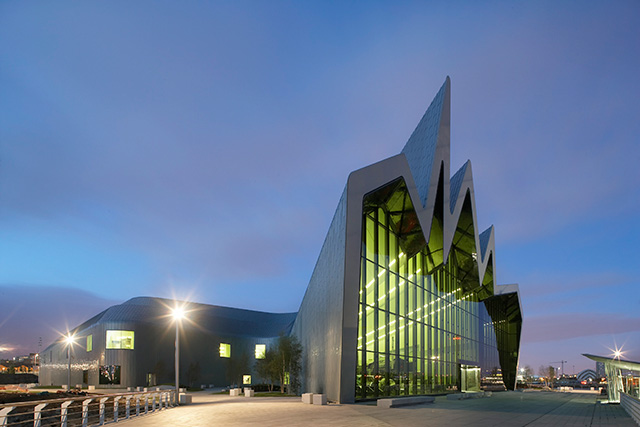 Riverside Museum, Glasgow --- Built 2004-2011
photo: Hufton + Crow © Zaha Hadid Architects
III

Seamless Concept/From Products to Urban Planning

One characteristic of Zaha Hadid's works is the way she designs while freely moving through different scales. There are no boundaries in the scale of her design subjects. She takes on a large number of product design commissions, such as tableware, furniture and lighting, even as she naturally undertakes architectural design, as well as large-scale urban development projects. Despite the contrasts of scale, each of these designs consistently displays her original perspective and sensibilities towards movement. They may seem fantastic at first glance, but these works are designed with a focus on fluidity that naturally takes in energy from its surroundings and creates new flows.

MAXXI: Museum of XXI Century Arts (Rome) --- Built 1999-2009
Museum built at the site of a former military barracks in the outskirts of Rome. The external contour, which seems to flow like a river from the slightly chaotic city block and terrain in its vicinity, progresses inside the building itself. Passageways that run in both perpendicular and diagonal directions repeatedly diverge and converge, giving the entire building a cosmopolitan, multi-layered feel. From urban to human movement, various layers of fluidity are embedded in this building, inviting people to drift from the outside to the inside, as well as from the inside to the outside.
photo: Iwan Baan © Zaha Hadid Architects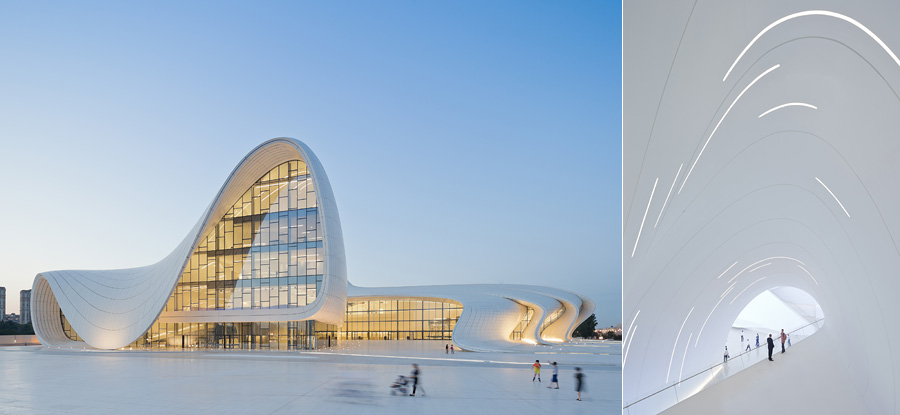 Heydar Aliyev Centre (Baku) --- Built 2007-2012
photo: Iwan Baan © Zaha Hadid Architects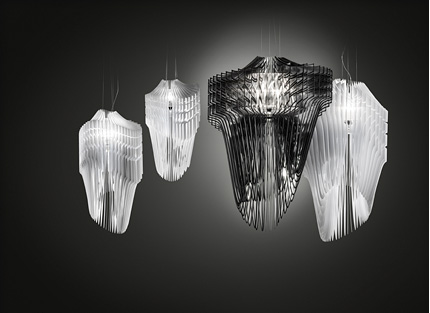 Aria and Avia, Slamp 2013
© Zaha Hadid Architects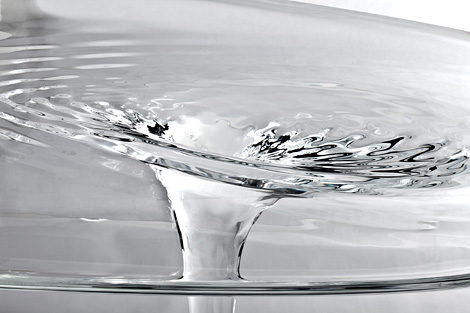 Liquid Glacial Table, David Gill Galleries 2012
photo: Jacopo Spilimbergo © Zaha Hadid Architects
IV

The Aim of the New National Stadium of Japan Project

Although the New National Stadium of Japan International Design Competition for the 2020 Tokyo Olympics venue had been in the spotlight from the time of its announcement, disputes over issues such as landscape and costs have come up in various forms since the Hadid proposal was selected. These issues have been picked up and highlighted by the media. Has any other piece of architecture invited so much debate and gained such popular attention in recent years? Zaha Hadid's architecture may be the wedge that was driven in to open up thoughts and ideas that had not been faced up to.

  By presenting exhibits that cover this project from the time of the design competition to the latest plans, this exhibition creates an opportunity to evaluate the new architecture with our own eyes, as well as to reflect on the city of Tokyo as a whole.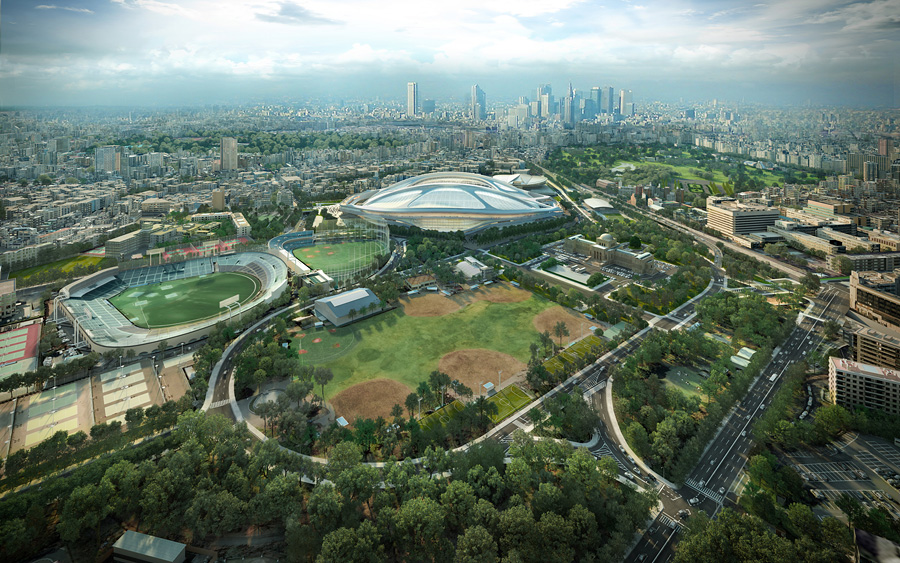 New National Stadium of Japan, Tokyo --- ongoing 2012-
© Zaha Hadid Architects